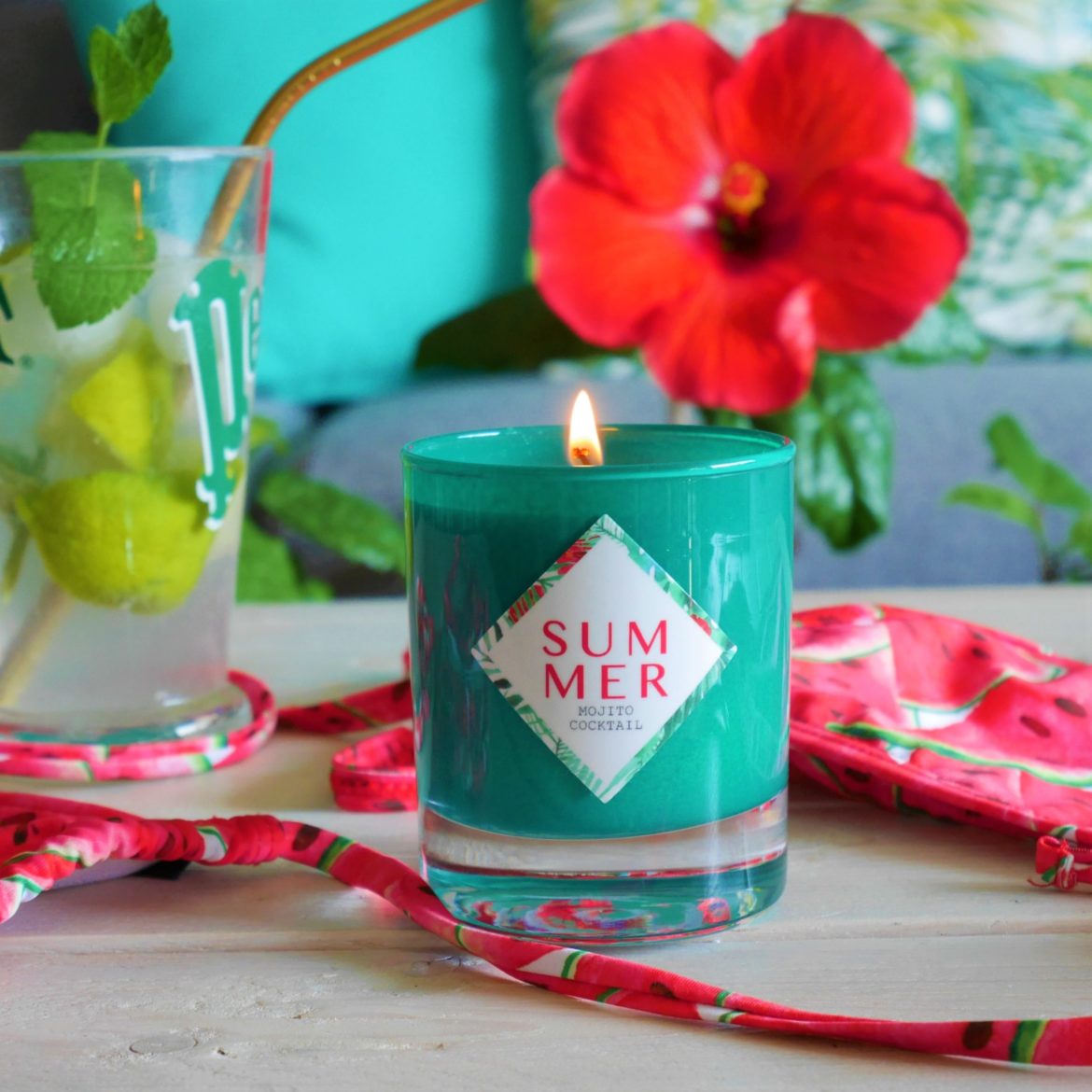 Osé art since 2015 offers you unique scented candles. The brand's fragrances are designed by the perfumer or "nose" who created his brand. Original scents inspired by his travels, by nature and by the raw materials of perfumery. We tell you the story of this niche candle brand and its creator.
The story of a Toulouse brand
Sarah, after a perfumer experience in Grasse, returns to his region of origin and creates his business. The idea of ​​L'art Osé is that handmade candles should not be ugly, dull made of linen and rafia. Sarah wants to launch a brand with pretty colorful and original candles. Pretty colors in painted candle holders that can be reused in your decor. Later, Sarah adds pretty boxes that allow the candles to keep better and longer. For his tests, it favors the quality of the perfume. Being herself the creator of perfumes, it can afford to make more expensive and more qualitative perfumes that do not have the cost of the perfumer's margin. Sarah wants to create a very qualitative brand at affordable prices, candles are around 30 €. The goal is not to reach an elite but to democratize fine ambience perfumery to the general public. Nothing to do with the candles that you are used to smelling with a sickening chemical odor or too dosed. L'art Osé is a perfume full of nuances and delicacy.
The scented L'art Osé candle
The L'art Osé scented candle is handmade by Sarah in her Toulouse workshop. Nothing to do with industrial manufacturing which produces thousands of candles per hour, here everything is meticulously handmade. The production of a day does not exceed 80 candles. L'art Osé are therefore rare candles produced in small series, that you will not find anywhere else because their fragrance is the fruit of the invention of the nose. The wax used is a mixture of non-GMO soy wax and mineral wax, this mixture allows a good burn of the candle and an optimal diffusion of the fragrance. Obviously all perfumes are tested to avoid any risk of burns. Here we do not release ten perfumes a year, because our scents are really the fruit of long work and numerous tests. They are therefore perfectly developed so that you are always satisfied. ! The dosage of the perfume is 10% in wax, which means that the candle holds a very long time and diffuses its scent until the end of the burn. Discover our Online Store and order your handcrafted L'art Osé candle with free delivery !