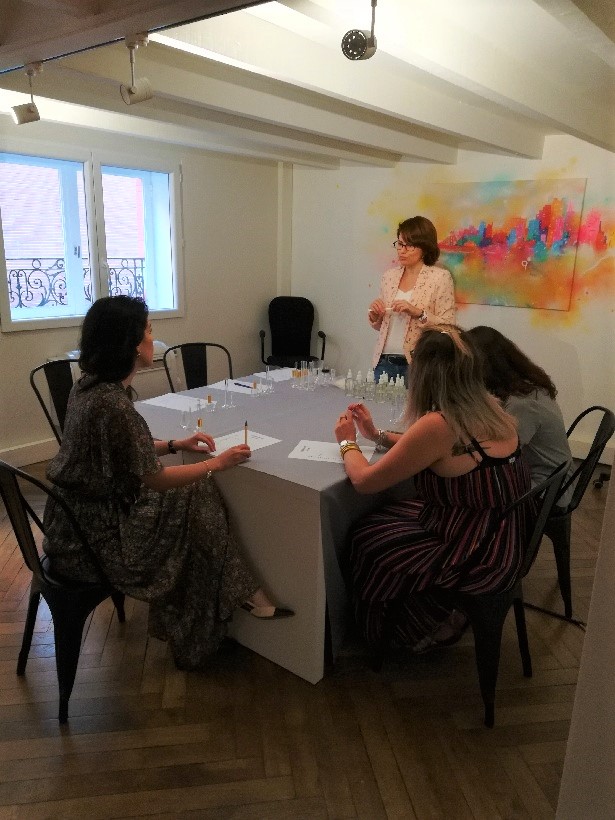 You are looking for an original evjf activity for a bachelor party in Toulouse ? Dare art has what you need ! Discover the mysterious universe of perfume, step into the skin of a nose and create your fragrance. Have a good time with friends during a workshop led by a Toulouse perfumer.
Daring art : Custom perfume creation
Sarah, the founder of L'art Osé is a perfumer. Following a Master of Chemistry specializing in aromas and perfumes in Montpellier, Sarah worked as a junior perfumer in Grasse. Since 2015 Sarah founded L'art Osé and specializes in the creation and advice of scented candles. She creates L'art Osé, his signature candle brand with exclusive scents. Since 2019, Sarah wishes, following numerous requests from customers, share knowledge and love of perfume in workshops. Once the scents and scent bases have been created, Sarah launches are perfume creation workshop in October 2019. The concept is very popular, especially since it is in the movement of "do it yourself", and zero waste. Indeed once the perfume is created, you can return with your bottle to refill it !
EVJF activity workshop
During a two hour workshop, the perfumer will introduce you to the families and the olfactory notes. Each nose is different and you will become familiar with many smells. Then Sarah will help you formulate your custom perfume. The bases are pre-formulated in organic alcohol, at 14%, which corresponds to a "perfume". The scents you can discover, range from floral note, Apple, the leather, or spices and amber. Each person will leave with their perfume bottle. A friendly and unique moment and with a beautiful bottle of perfume as a souvenir. An incredible experience now available in Toulouse !
The workshops are organized in Toulouse in a room, or in your place. You can consult our EVJF offer on the site or contact us for a tailor-made price !