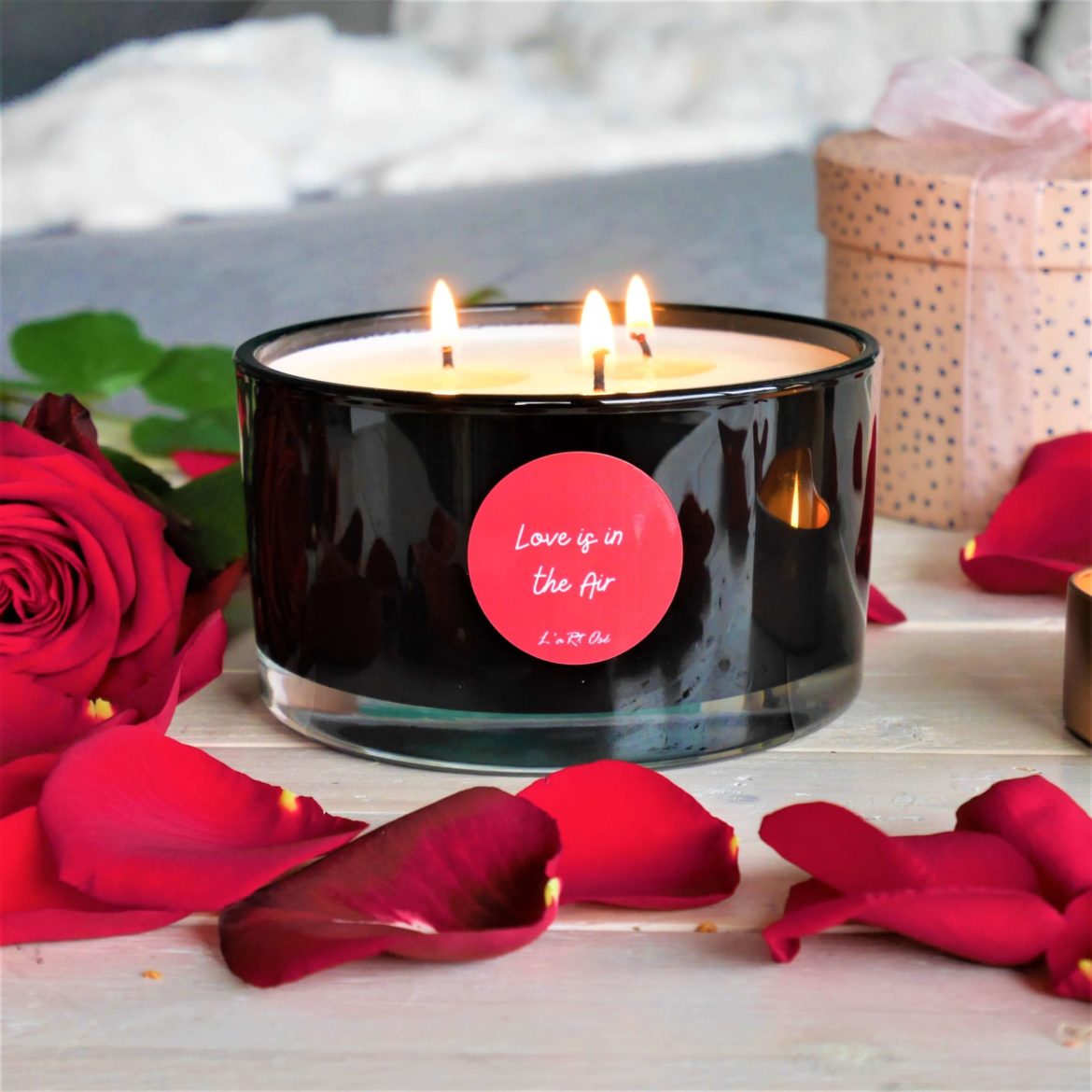 Valentine's Day is the perfect opportunity to rekindle the laziness in your relationship. What could be better than a candle to declare your #rotten joke. It will only take a spark to … Discover Valentine's Day gift ideas Made in Occitanie.
L'art Osé offers you different products with beautiful scented creations that make you travel and bring a little cheerfulness to your interior. Original scents like Kyphi from Ancient Egypt, sandalwood and tonka bean, eucalyptus, the pina colada, marshmallow or osmanthus flower. Scents to relax and enjoy, or to give yourself some pep.
L'art Osé an artisanal candle
L'art Osé offers a range of premium quality products for all budgets. Of cheap small candles heart-shaped (8,90€) to the large candles 3 luxury bits. You will certainly find at L'art Osé the ideal gift for your loved one. A scented candle can come in several forms. First of all, classic candles are available in small format 55 grams in a heart-shaped canister. To this scented candle with a pleasant and delicate fragrance, you can add a personalized label with a love note. " Love is in the air" , " Light and Love", " You shine like no one", " I melt for you ", " For you my love".
We also offer to customize large candles with 3 wicks : 450 grams for the big candle (49€) and 750 grams for the giant candle (75€). Our candles melt to the edge and to the bottom unlike most candles. Indeed our wicks and our wax combine with 10% of fragrance for carefree burning. This is also the case with our candles with crackling wooden wicks !
The L'art Osé jewel candle
Another variation of our artisanal scented candles made by hand in France is the jewel candle. We offer you pretty candles in a colored glass with always the same quality of perfume which also contain a jewel. What could be more romantic than offering a jewel hidden in a candle ? We offer you quality adjustable jewelry in gold plated 3 micron or silver. The jewelry is water resistant and durable. The jewel is wrapped so as not to come into contact with the wax. When you collect your jewel it is of course impeccable. We offer candles with rings, or chain bracelets.
Another way to consume the slightly different and original scented candles is to use scented wax melts. These are small pieces of molded wax (available in heart shape for example), which are to be melted into a Incense burner. The wax burner is heated using a tea light candle, the warmth of ceramic burner gently melts the wax which liquefies and then releases its scent of perfume. This simple and effective method is also very economical, since a piece of wax costs less than € 2 and lasts 15 hours of perfume. Customers who order our fondants are very satisfied with the quality of our products and surprised by their durability..
Gift ideas for Valentine's Day
You can find out L'art Osé candles on our online store and order and receive your products in just a few clicks. Payment is secure and delivery is free in France from 20 € of order.. L'art Osé is a small company in the southwest and each creation is handmade. We know that what is precious is rare and this is the case with our candles and scented waxes. By offering L'art Osé you support a local and artisanal business. We thank you for it and we hope to bring you some light and dream !