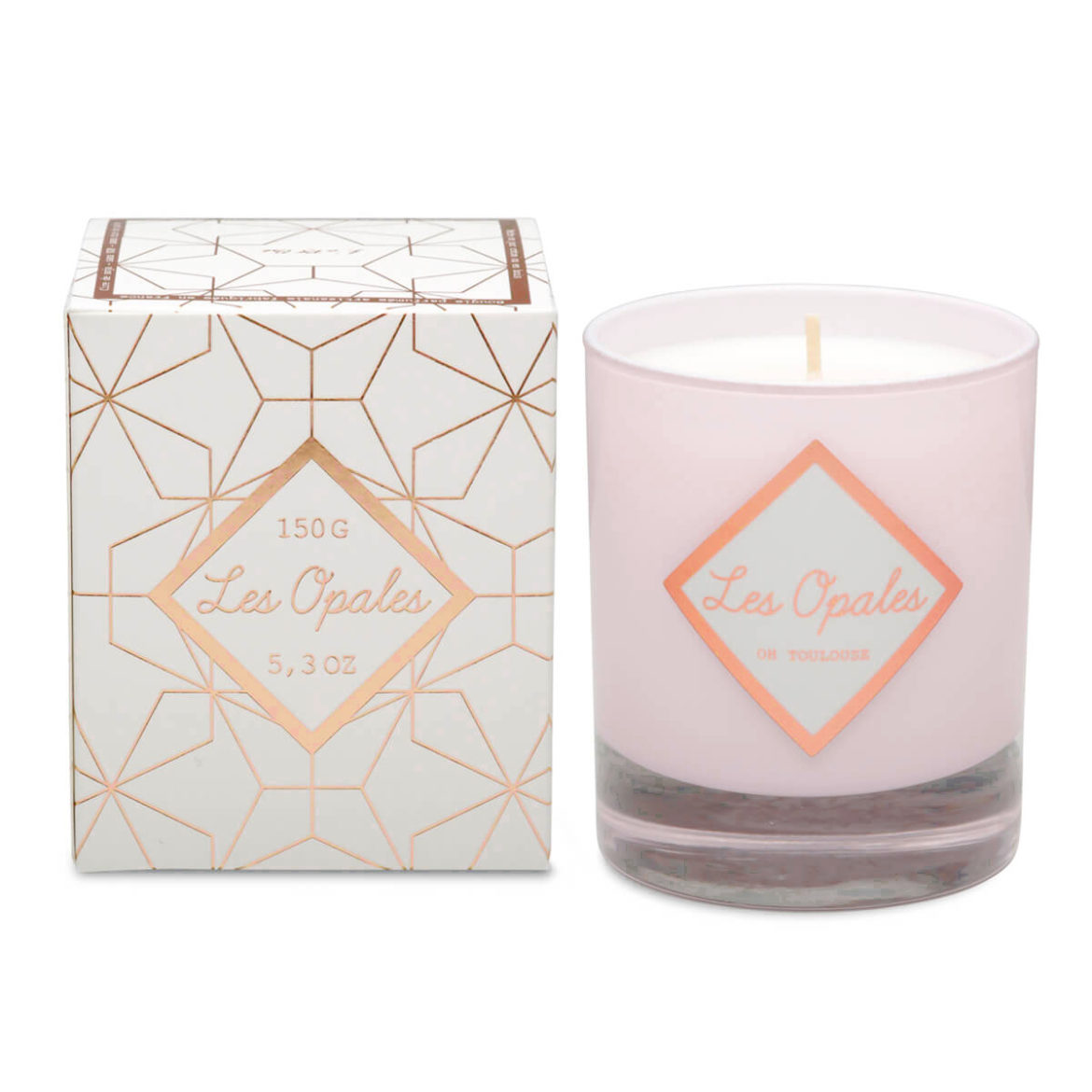 What did you love candles? Is their decorative appearance? their fragrance? their authenticity? Or their charm? So many things! Want to enjoy all these and more local consumption and respecting the environment? This is possible with the brand L'aRt Dared scented candles handmade in Toulouse. A brand of candle made in Toulouse.
French scented candle
The Art of Art Dared candle Toulouse is created from A to Z candles, the mixture of scents, the right balance of wax, proper wick. All this is an Art, a science, expertise as mastering the Sarah house perfumer. The carefully measured candles Grasse natural essences, you provide diverse and varied emotions. The pleasure of olfactory journey to the other side of the world or in your childhood memory, while not moving from home. Each candle burns slowly and perfumes to the end of the burn. As for the perfume is highly concentrated, at 10% which means that they can be stored more than a year before being lit and always spread far! It is possible, Once your finished candle, keep the pretty glass for reuse as a decorative candle, pencil pot or glass tooth e.g..
Check scented candle Toulouse online
The shop L'aRt Dared is secure and allows you to order your unique scents online. If you are unsure of your choice it is possible to order wax fondants to test our fragrances cost. Anyway you will not be disappointed by the quality of our fragrances is incomparable! Choose candle pattern that matches you or treat your loved ones. We have collections that are 4 different universe to vary depending on the occasion or season. the collection Winter is coming you will discover spicier scents and delicious while the collection Les Boisées skillfully blends the smells of wood with other softer or more fresh scents. Discover also our Christmas tree candle that thrills young and old children!