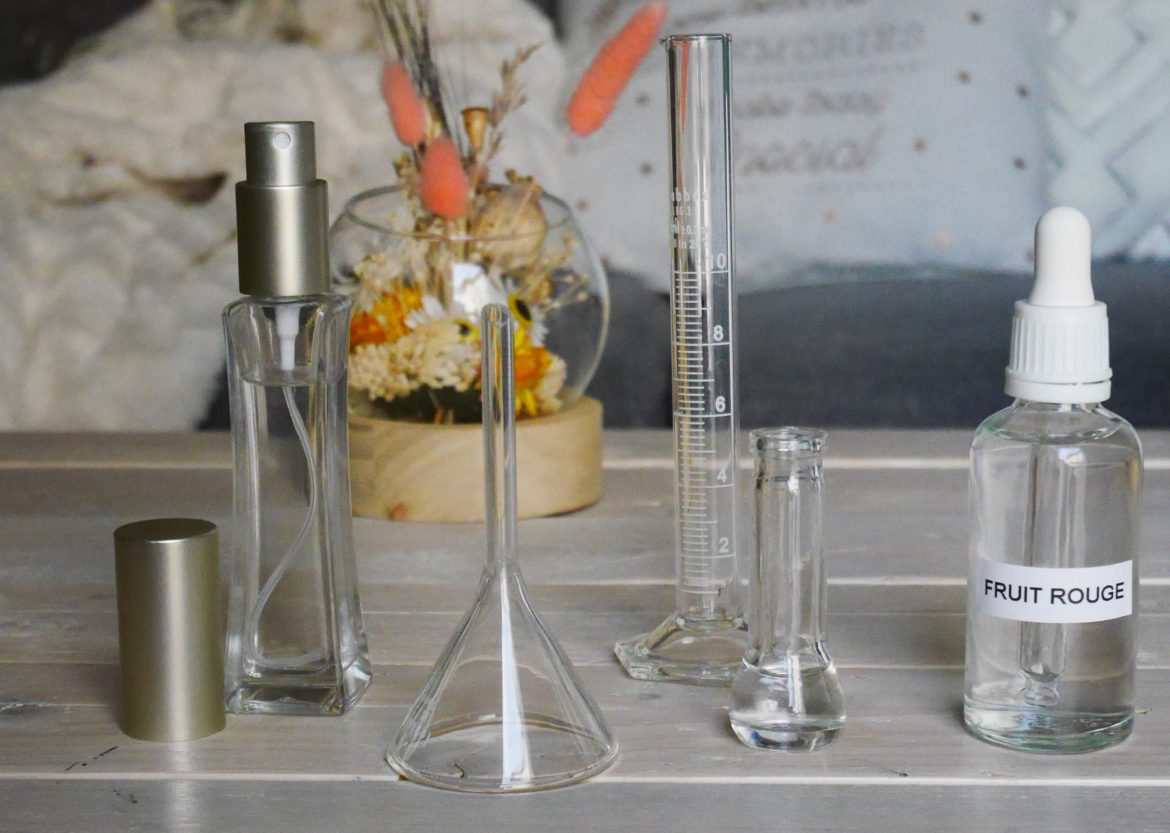 Since 2015, Sarah has created art Osé, a brand of homemade scented candles handmade in Toulouse. This year Sarah would like to meet you and share with you her passion for smells! Discover the olfactory notes, choose your theme and compose your own perfume. This is the new activity that Sarah offers you in Toulouse!
A tailor-made perfume in Toulouse
You dreamed about it, create your own perfume, tailored, no one else will get it! It is now possible in Toulouse! Choose the theme of your perfume, select the olfactory notes that will perfectly match to create a unique fragrance, in your image!
The perfume workshop is a friendly moment in small groups to appreciate the scents and olfactory notes, learn to recognize smells! In addition, work on your feelings and your imagination to create the mixture that will stick to your skin! Once you've created your perfume, you will love it! Soft, suave, gourmet or fruity, a wide choice of odors will allow you to create all types of smells.
Green perfume by L'art Osé
The scent green What is? For your tailor-made perfume, we wanted to be closest to our values, that is why, the fragrance is made with organic alcohol. The perfume does not contain dangerous substances like endocrine disruptors or preservatives. Perfume healthily with Le parfum au vert and consume little packaging with a refillable bottle!
Our pretty bottles of 30 ml or 50 ml are screwed in and can therefore be recharged. Practice, since we keep your formula in order to recreate the mixture to refill your bottle.
For book your perfume workshop in Toulouse, nothing's easier. Contact us to choose your date, then add the workshop of your choice to the basket and finalize your order by specifying the date chosen. We will send you a confirmation email with the date and time of your perfume workshop.